We offer a variety of Sailing Charter opportunities to include a sunset cruise, day tours, private lessons or bareboat sailing excursions aboard our Hobie Waves. Book today for your engine free adventure.
Set sail aboard our newest boat, Bella! These cruises run morning or afternoon, from 10am-2pm or 4-8pm, and have a completely customizable itinerary of where to go and what to do while onboard. We can accommodate up to six guests plu our captain and crew. You'll have full access to the yacht's climate-controlled interior as well as the spacious deck. We have a large tender for easy shore access to local bars and hotspots.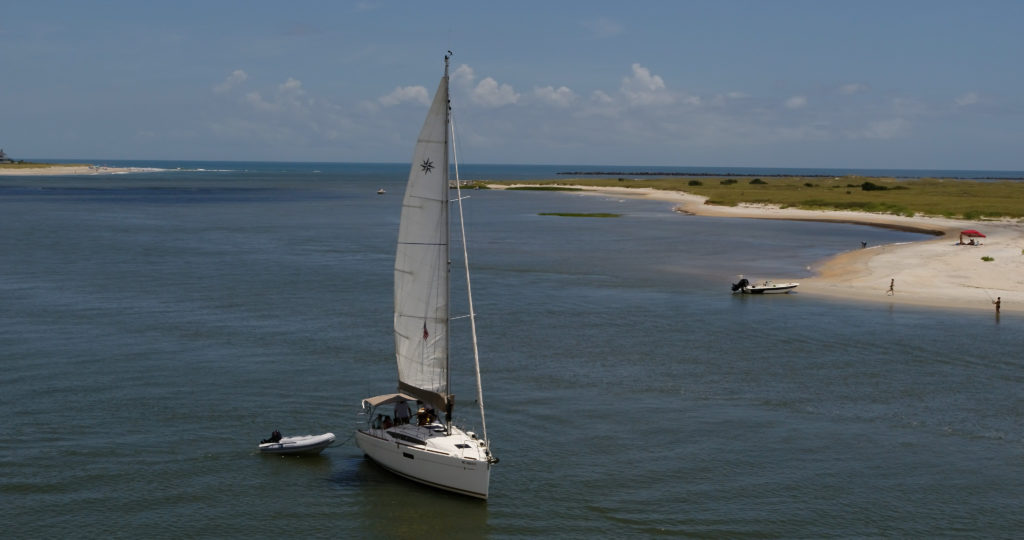 On this 3-hour private charter, you will fully experience the the adventure of sailing on Zoe, our Jeanneau 35′! Sail out into the Atlantic Ocean to feel the wind before anchoring behind Masonboro Island to relax and explore. Our crew will take you ashore in the dinghy to the pristine, uninhabited island of Masonboro. Then enjoy some fresh fruit as you cruise on back to Wrightsville Beach! 
Wind down for the day on this 2-hour private sunset sail on Zoe, our beloved Jeanneau 35′. We'll take you out the jetty and sail off into the horizon before turning back towards shore to watch the sky change colors over the islands of Masonboro and Wrightsville Beach. Sip on a complementary bottle of wine or champagne with your friends or family.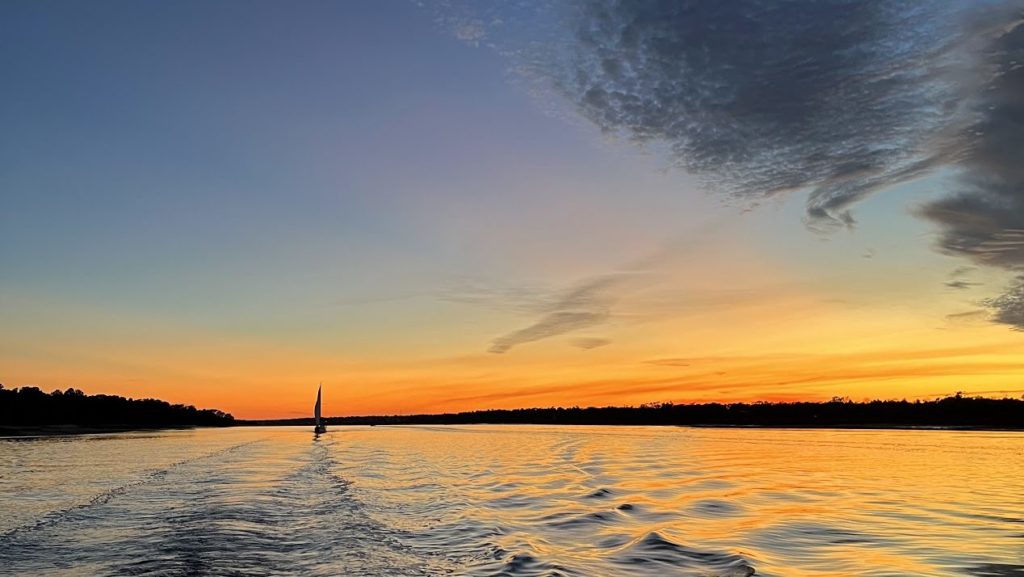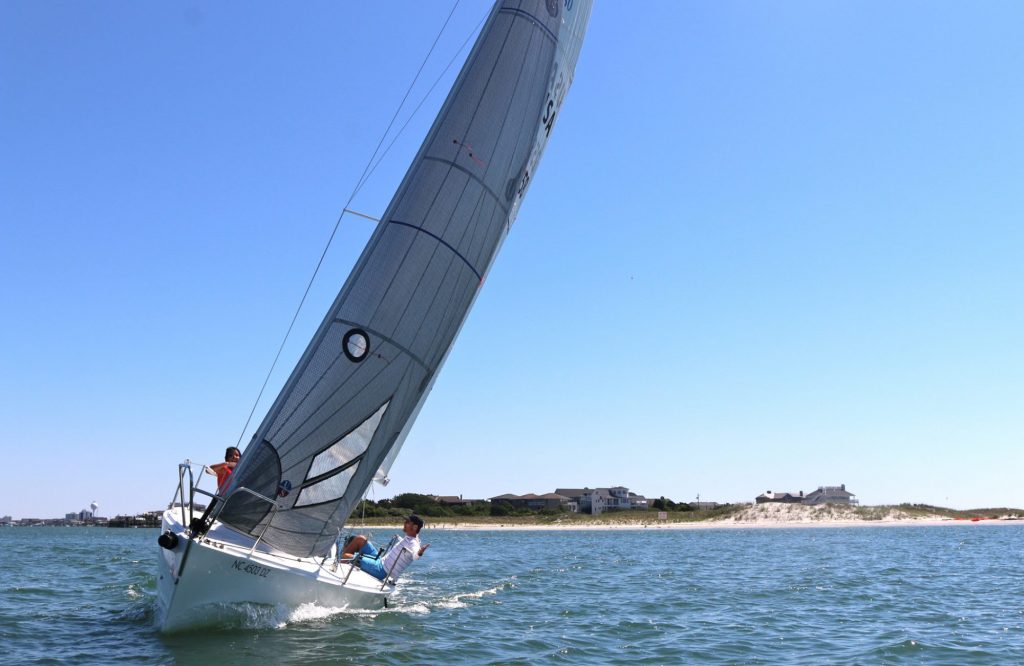 Experience the thrill of sailing a 26′ performance keelboat! The J80 is the perfect daysailer to offer you either a hands-on adventure or an easy cruise around WB. This 2-hour sail will take you wherever you'd like to go! Choose to sit back and let the captain do the work or learn the ropes and try your hand at sailing! 
---
sailwrightsville@gmail.com
Wrightsville Performance Sailing is proud to be affiliated with the Blockade Runner Beach Resort, a huge supporter of our sailing programs.